Skip to the content

IT Help Desk Services
You're never alone with expert IT support available, 24/7.
IT Help Desk

IT Help Desk services help users resolve their common problems like password resets, bugs in organizational software, device compatibility and more.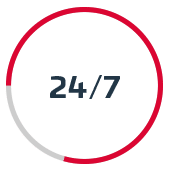 Live IT Support
Work late? Work early? Work weekends? It doesn't matter. Anytime you run into a problem with your technical equipment, you can give our team a call. Our IT help desk services are available via phone, email, or web chat.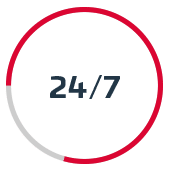 Quality US-Based IT Support
Our IT help desk services are comprised of certified, US-based IT professionals. We offer high-quality help desk services every hour of every day.
IT Help Desk Services

You're on a deadline and a client is getting antsy, or you're putting the finishing touches on a sales presentation. Suddenly, a vital piece of technology goes haywire. What do you do? Call the software maker? The hardware manufacturer? Do you try Google for an answer?
Let our IT Help Desk experts handle your technology questions.
Located in the U.S. and staffed by knowledgeable and well-trained IT customer-care specialists, our IT Help Desk is ready and available to quickly address your needs. Each time one of your users contacts the IT Help Desk, our technician automatically sees your unique customer profile so we can move more quickly to correct your problems. Whether it's a device, a software issue, or a problem with your network, our team will stick with you until a solution is found.
We're on-call for you and your team 24/7/365